What We Do
Bring your design vision to life.
The future of integrated building solutions.
Creating the
solution you need.
Designing Clouds and Splines for your project is a seamless process, guided from start-to-finish by our expertise in building construction and systems. We open an ongoing dialogue with your team to establish exact design vision, form and function needs.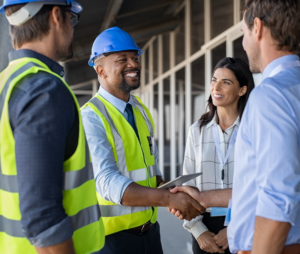 A seamless design process.
Overcast partners with your team from day one. We dive deep to understand your project's design intent, goals, building function requirements and performance expectations. These specifications are then used to engineer and manufacture Cloud and Spline systems for your unique needs.
Our start-to-finish service includes:
Documentation
Ongoing consultation and design iteration as project evolves
Cloud submittal at the end of design phase, including layout, hanger plan, bill of materials and cut sheets of all incorporated devices
Personnel
Assigned and dedicated Overcast personnel to ensure your project team is set up for success
Designated Overcast engineer to shepherd the design and engineering processes
Ready to get inspired?
Explore our project gallery to see Cloud and Spline systems in action.